EBQM Research Log 1
Diary of a Marie Skłodowska-Curie Research Fellow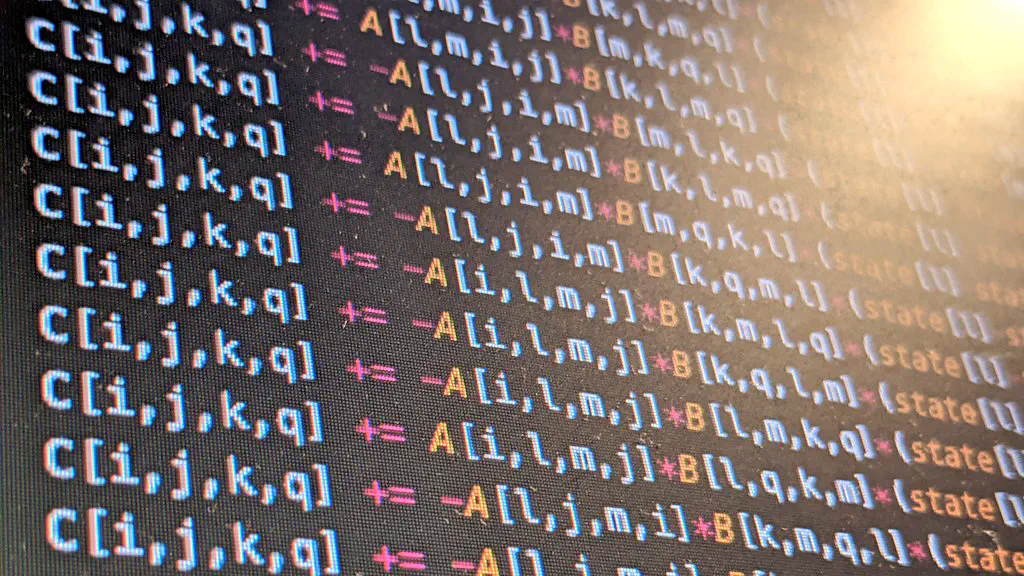 Diary of a Marie Skłodowska-Curie Research Fellow: Entry #1
Hello, and welcome to the first post in this series of Research Logs for the Marie Skłodowska-Curie project 'Ergodicity Breaking in Quantum Matter' (ebqm.info). This series is part of the public engagement strategy for the project, designed to communicate the day-to-day reality of research life and the research process, rather than just talking about research results. (In other words, expect to see here more of the frustration and failure that goes into successful research - the stuff that scientists typically don't talk about in public!)
So, first things first - introductions! I'm a research fellow at the Dahlem Centre for Complex Quantum Systems, Freie Universität Berlin, working in the broad area of disordered quantum systems. Previously I've been a postdoctoral researcher at the Institut de Physique Théorique (Saclay, France), the Ecole Polytechnique (Palaiseau, France) and Collège de France (Paris, France).
I moved to Berlin in September 2021 to start work on the EBQM project (ebqm.info) after first applying for funding for this work in September 2020 together with Prof. Jens Eisert. The process of getting a Marie Skłodowska-Curie fellowship is a lengthy one, requiring rigorous peer review and expert assessment, and so it was around February 2021 when I found out that I'd been awarded the fellowship and could start planning the move to Berlin. (For full disclosure, this was not my first attempt at getting an MSCA fellowship - as with many funding schemes, sometimes it takes a few tries…!)
Having been here for a few months, I figured it was finally time to start writing the regular research logs that I'd planned to be part of the public engagement component of the project, as since regular ongoing blog posts are part of the project, I'm now contractually obliged to write them! This was actually deliberate on my part, as I'd wanted to get back into regular blogging for a while, so putting it in the project meant I had a legitimate reason to start writing them again!
So what's taken me so long to get around to this? Well, moving tp another country is a big endeavour, particuarly so since Brexit because now I need a visa to move to an EU country, and also as I was moving with my partner and our cat. None of us speak German – unless the cat has a hidden talent – and so the process of registering our address, signing contracts, getting the visa (or in my case, the EU blue card!) and then signing long-term employment and rental contracts has taken quite some time and effort, and to be honest I just didn't get around to writing this first post until now!
This is not even to mention the effects of the ongoing pandemic. When I arrived in Berlin and signed my contract, Freie Universität was in lockdown mode, and so my first month or so of work was remote, and it was over a month before I first met any of my new colleagues in person once the health situation improved. Happily, my new colleagues are great and the very lively discussion culture in this new group meant that even when we were working remotely, I got to know a lot of people through regular Zoom meetings, and we managed to have a lot of productive and inspiring conversations despite the circumstances. Eventually things improved and we were eventually able to go back to daily work in the department, so I got to finally meet most of my new colleagues in person, although the situation has since worsened and we're back to largely working remotely again, with only occasional in-person meetings when the situation permits.
On the research front, things are going largely well! I'm a good chunk of the way into the time allotted for the first component of the project, and making good progress. I completed the initial coding for the project quite some time ago, but almost immediately discovered that while the code and theoretical method worked just fine, the precise physics I was aiming to investigate was out of reach of the technique I was using. This was a bit of a setback and since then I've largely been investigating alternatives. In the end, I've settled on a more complex solution than I'd originally hoped for, involving quite a bit of additional coding and mathematics to compute so-called 'non-perturbative corrections' and turn the method I'm using into a far more powerful tool. This is something that I wanted to do at some point in any case, though I'd hoped that the initial version of the method would have been more successful without requiring this effort at such an early stage of the project. Regardless, I completed the first step of this last week, and initial tests show that it's working well. Next week, I'll start working on incorporating these new bits of code into my existing framework and hopefully in a few days the final code should be ready, and then we'll see if it works out!
Additionally to this, I've begun working on a variety of interesting topics with my new colleagues. One fantastic benefit of joining this new group is the very wide range of interests and expertise that other group members have, and it turns out that many of my new colleagues have precisely the knowledge and expertise required to turn a lot of my half-finished ideas into viable projects. And hopefully, I've been able to do the same for some of their existing ideas, and together we'll be able to do some very exciting and productive research in the near future!
I'll update you on the progress we make on these projects in future posts!