EBQM Research Log 5
Diary of a Marie Skłodowska-Curie Research Fellow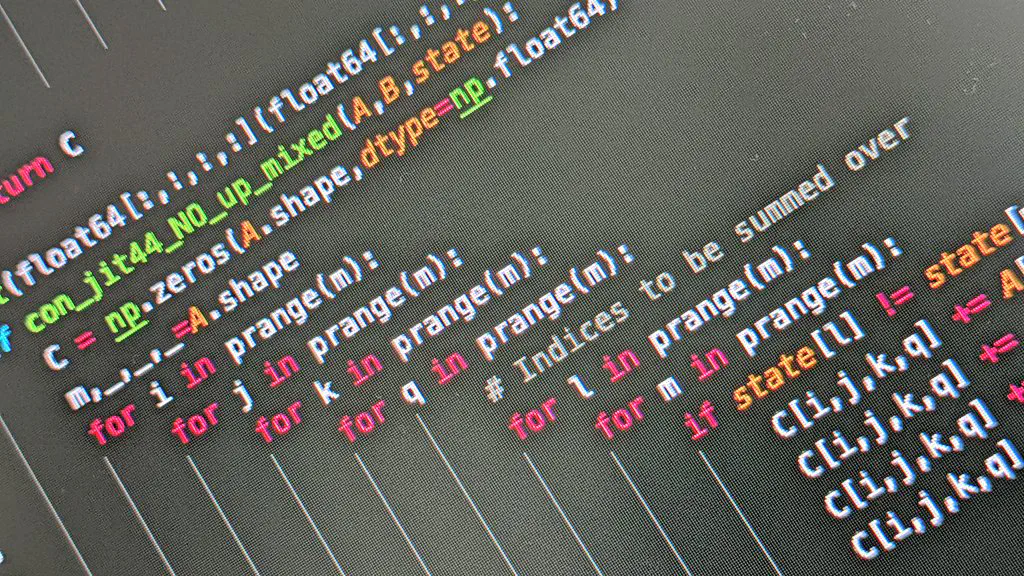 Diary of a Marie Skłodowska-Curie Research Fellow: Entry #5
Hello, and welcome to the fifth post in this series of Research Logs for the Marie Skłodowska-Curie project 'Ergodicity Breaking in Quantum Matter' (ebqm.info). You can find the first post here.
It's been a good month, all in all, with a few big breakthroughs in my research work, several successful grant applications and some great opportunities that I wasn't expecting have also come my way.
Let's start with the research, since that's the main aspect of the MSCA grant! This month I started drafting the first three papers that will come out of this MSCA-funded project, two of which make use of the new PyFlow library that I'm working on, and a third based around a different numerical technique. I'm particularly happy with the latter project, as it arose out of a many-body localisation reading group that we started here at FU Berlin, and has taken on a life of its own. I think this is going to be a nice little paper that I never would have written on my own. It's really a testament to the power of collaboration and conversation that this started an attempt to understand a difficult paper but turned into an original work, almost without us realising it. We're entering the main data-taking phase of this work now, but I think the most interesting part of this work will be the method we've developed, rather than the final results, whatever they may be.
The biggest research win of the month is undoubtedly that I've finally managed to solve some of the longest-standing, most annoying numerical bugs with the PyFlow code (which resulted in Hamiltonians deviating from being perfectly Hermitian when so-called 'normal-ordering' corrections were applied) and as a result I'm much happier with the state of the codebase. This has allowed me to complete an investigation into something I started to think about way back in 2018, which is a huge relief. Combined with a few analytical insights, and finally discarding a misconception that had been leading me astray for months, I've been able to find some quite compelling evidence for something that until now had been suspected but never really proven. I'm still gathering data and figuring out exactly what the final conclusion of this study will be, but I hope to have this project ready to release on arXiv by the end of the month.
That said, it might not be on arXiv by then, because another recent development may allow me to make some dramatic improvements to the numerics before I release this work into the wild. I'm talking of course about the NVIDIA Academic Hardware Grant that I mentioned in last month's post, which I'm thrilled to say I was awarded. Not only that, but the department at FU Berlin is matching the hardware awarded by the grant so I'm going to have twice as much GPU power as I'd expected, meaning I should finally be able to push the tensor flow equation method from a 'nice but limited curiosity' into a world-leading numerical tool for the simulation of disordered quantum systems, beyond what exact diagonalisation or tensor networks can do. It may take some time to gather all the bits of hardware together, but I'm really looking forward to having this extra computational power. A large part of the last 5 years of my academic life have been spent desperately trying to get access to powerful enough computers to run really cutting-edge simulations, all the while optimising code and pushing my existing hardware as far as it would go, and now I feel like I'm finally on the verge of being able to do some really transformative work.
On the topic of successful grants, although this is not strictly related to my MSCA work, I'm also over the moon to have been awarded a Unitary Fund microgrant of $4000 for a top secret new science communication project. (Top secret, that is, unless you're on the Unitary Fund's Discord server in which case you can find out already what it is, and I think they'll announce it on their website soon as well…!) I'm laying the groundwork for this now, with some help from others, and this should be ready to launch publicly sometime in May, so keep an eye out for that!
Last month I spoke about already thinking about next steps, and laying the groundwork for what comes next in my career after the MSCA award comes to an end. To that end, I'm super excited to have been accepted into the European cohort of the European Crucible 2022, a skills and leadership training course based in Scotland designed to foster international and interdisciplinary collaborations, as well as prepare and train participants in how to lead their own research groups. I had thought I might not be experienced enough to get a place on this scheme, so I'm very happy to have taken a chance on it and been proven wrong.
So, the month ahead is shaping up to be a busy one! I've got a new paper coming out very soon together with some colleagues at Collège de France on coupled Sachdev-Ye-Kitaev models, so keep an eye out for that, and when I'm not working on the other draft papers I've got in the works, I'll be setting up powerful arrays of GPUs, launching an ambitious new science communication project, and attending a very exciting training course. I'll let you know next month how it all goes!